Clayton Kershaw Says MLB Should Be Less 'Secretive' About Juiced Baseballs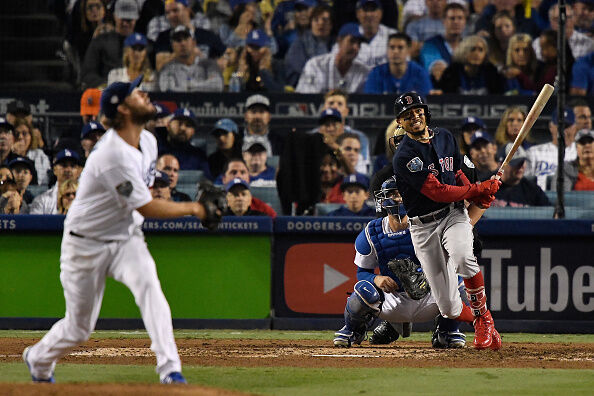 Clayton Kershaw:

"If home runs are what people wanna see and that's what is happening, it's really not a big deal. It's just funny to me that it's such a huge deal and so secretive. Let's just come out and be honest. It's not going to change anything, we're still going to play. It would be awesome just to know what happened. This year is so incredibly different. We went to Coors Field a few weeks ago, and obviously Colorado is a little different in itself, but some of the home runs that were being hit in Colorado were insane… This isn't even baseball, it was like we were playing on the moon."
Listen to Clayton Kershaw join The Dan Patrick Show on Friday to talk Major League Baseball's rampant influx in home runs as the 'Summer of 2019' could soon be echoed in the same breath as the iconic 'Summer of 1998' when the home ball officially captivated the entire sport.
Not only are home runs being hit at a record pace, but at an exorbitantly crooked record pace that is causing some controversy around the league with the amount of bloated numbers that are being posted by even the most average players.
Last month, MLB commissioner Rob Manfred even acknowledged that the balls are different this season, putting a bow on what was already painfully obvious.
Check out the audio below as the future Hall of Famer says the sport needs to be more open about the baseballs and embrace the change of direction the league is headed.

The Dan Patrick Show
Want to know more about The Dan Patrick Show? Get their official bio, social pages & articles on FOX Sports Radio!