The Dallas Cowboys pulled off an improbable 40-39 win over the Atlanta Falcons, storming back from a 15-point deficit in the fourth quarter and winning on Greg Zuerlein's 46-yard field goal as time expired.
Dallas Cowboys' Coach Mike McCarthy discussed the come from behind victory over the Atlanta Falcons and what it took to win. "That was an excellent, big-time home win for us. An exciting football game," said McCarthy. "We tried everything to get it done today against Atlanta."
McCarthy admitted the team didn't look good early, with the team fumbling several times and failing on some fake punts. "Obviously the start of the game wasn't what we were looking for," said McCarthy.
"I just can't say enough about the fight of this football team," said McCarthy.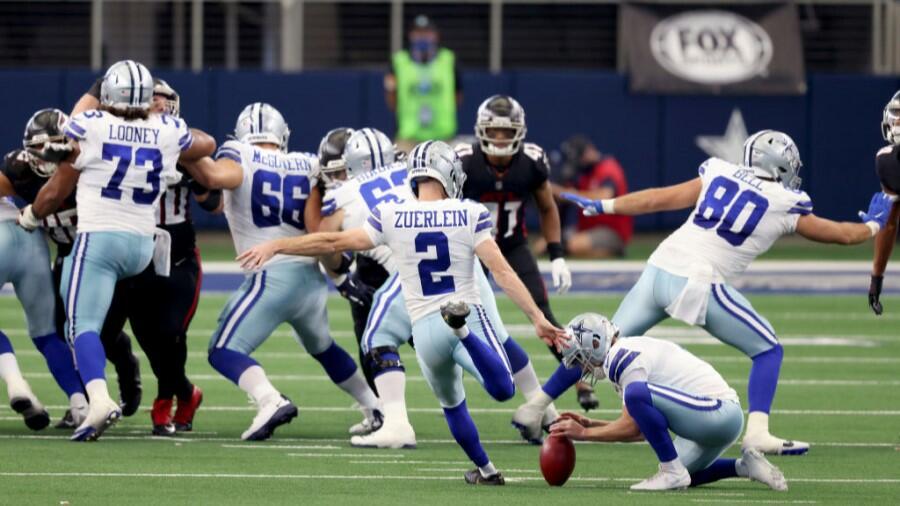 Photo: Greg Zuerlein #2 of the Dallas Cowboys kicks the game-winning field goal against the Atlanta Falcons in the final seconds of the fourth quarter at AT&T Stadium in Arlington, Texas. (Getty Images)