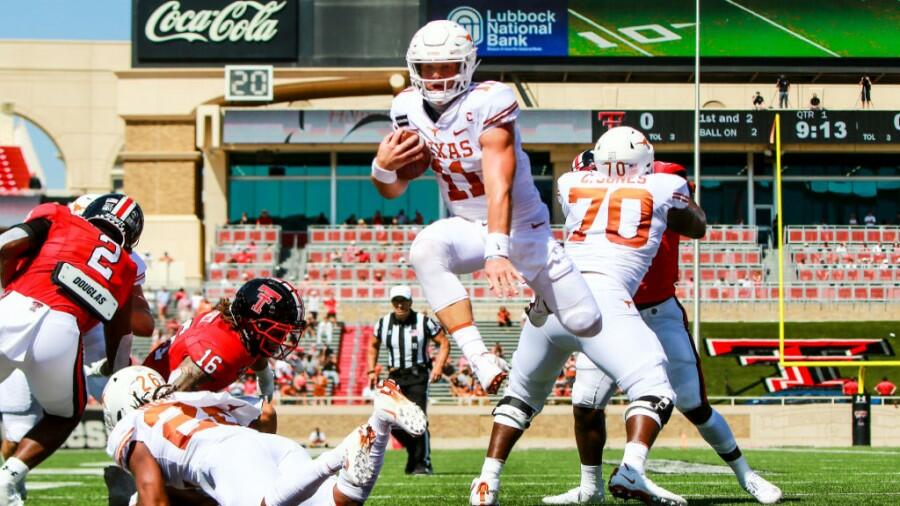 The Texas Longhorns had to play from behind to tie the game late in the fourth quarter to force overtime with Texas Tech in Lubbock on Saturday afternoon.
The Longhorns went on to win 63 to 56 in overtime.
Texas is now 2-0 on the season and returns home to face TCU next Saturday.
Texas Tech is now 1-1 on the season and travels to Kansas State next Saturday.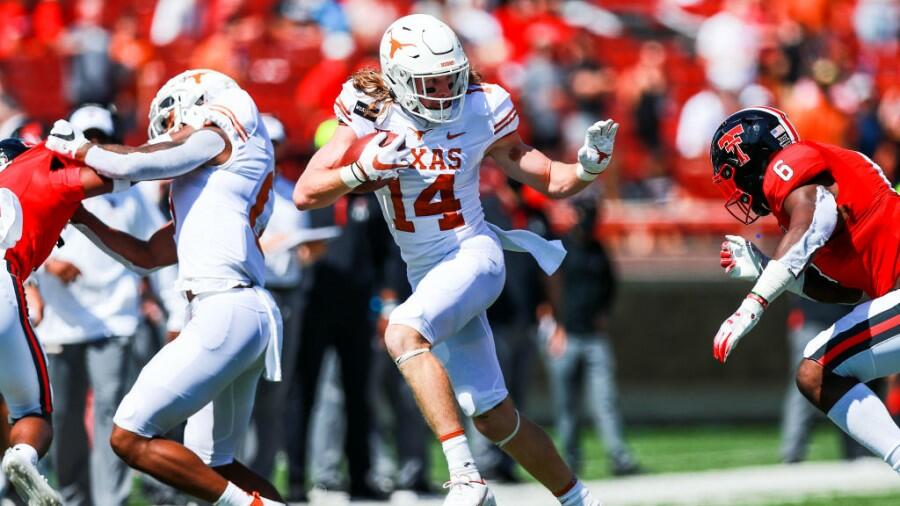 Photos: Getty Images