Ray Lewis Is Now A Hall of Famer With A Bust That Looks Nothing Like Him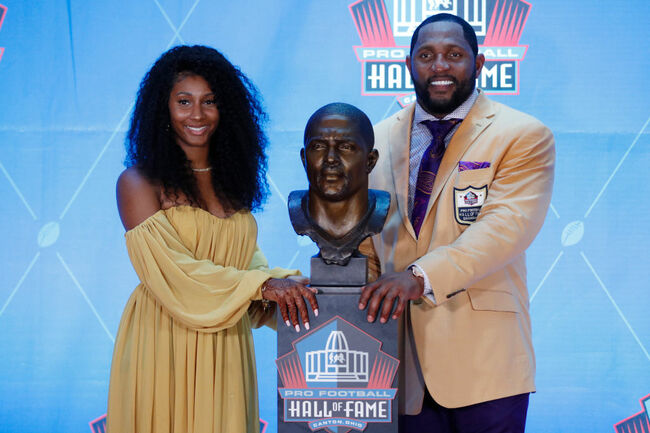 Ray Lewis received his hall of fame bust and to some it looks nothing like him. #52 might not actually have a problem with his bust. However, the Twitterverse was comparing the sculpture to the likes of Damon Wayans over the weekend. This is not the first time in recent memory that a high profile athlete has suffered at the hands of sculpture. Just recently USWNT star and World Cup champion Brandi Chastain was given a plaque with what was supposed to be her face on it. Chastain called said "it's not the most flattering. But it's nice."
Ray Lewis can be thankful that his busted bust does not hold a candle to that of Cristiano Ronaldo's from a year ago. The soccer superstar's first bust was just recently replaced at the airport in Madeira. The original bust depicted what looked like a melted version of the star's face.
No word yet on Ray Lewis's true feelings towards his statue. Perhaps after he gets the newly minted Hall of Famer glow off of him he will be able to see his bust for what it really is a bust of someone else. You decide in comparison to Ronaldo's bust is the HOF Ray Lewis bust worth the fuss of advocating for a new one?

The Bottom Line
The Bottom Line with Chip Brown can be heard Weekdays on AM1300 The Zone in Austin, Texas. Get their official bio, social pages and more articles on AM 1300 THE ZONE!
Read more